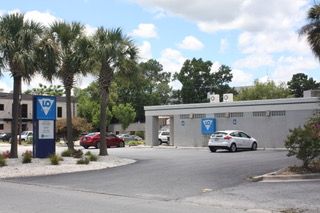 Lo Cost Pharmacy has been a locally owned and operated independent pharmacy for over 45 years.
We now offer FREE monthly community health screenings (please check notice in-store as they change month to month).
*We now offer the Flavorx system! 40 choices of flavors for liquid medications. This service is available for prescription medications for a fee of $3.00.
*We specialize in providing personal care homes and assisted living facilities with pharmacy services that enhance their residents' quality of life. Bill Brown, RPh is our long term care expert.
We are a member of Prescription Compounding Centers of America and David Taylor, PharmD is available to help you with your compounded prescription needs.
Bill Brown
Bill and his wife, Elizabeth, and two children have lived in Savannah for 7 years. Bill earned a B.S. in Pharmacy from Ohio State University. "At Lo Cost Pharmacy, we are focused on patient care. We are free to spend time with our patients, explain medications and answer questions."
Jacque Cole
Jacque and her husband, Daniel, and their son are newcomers to Savannah. Jacque earned her B.S. in pharmacy from Ohio State University. "I feel the senior population receives less attention to their medical needs and I became a pharmacist to ensure that all my patients are educated about their medication and general health."